Some weeks ago – during the first week of my arrival – I had a very challenging meeting with Mr. Dillmann, the former "Gemeindedirektor" of Schöppingen. In the late 1950s Mr. Dillmann was one of the first local officials involved in the secret plannings of the Nike Base.
Mr. Dillmann is currently working on a fascinating book about this time and the installation of the Nike Missile Base. He gave me helpful information and interesting details about the change of place and life during the 1960s when the American and Dutch NATO units moved in.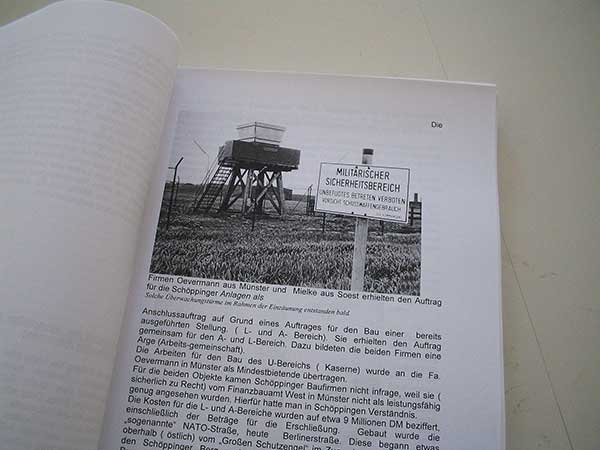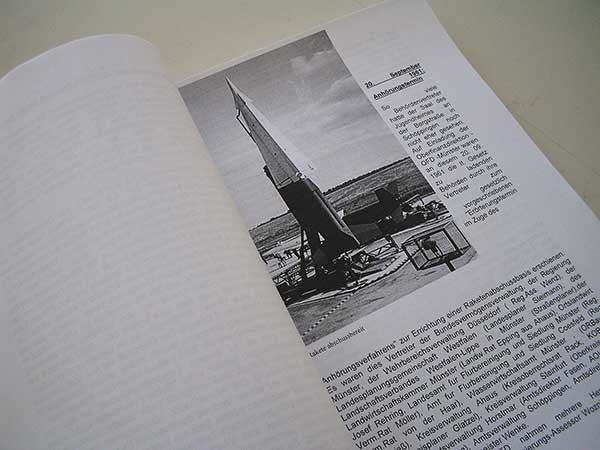 Exciting: on leaving his home after several cups of coffee, Mr. Dillmann offered me a first layout of the book, a true treasure for my initial research, and a courtesy gift – a huge rainbow trout – which he had caught on the hill.
Coincidentally, when I went to ALDI the evening before, a colourful rainbow was arching over the Schöppinger Berg. What does this sign mean?