Freitag, Oktober 27, 2006
Pretty good start.
the hill 88 photo you used now reminds me of Orion Terra Base.

Dienstag, Oktober 24, 2006
Some weeks ago – during the first week of my arrival – I had a very challenging meeting with Mr. Dillmann, the former "Gemeindedirektor" of Schöppingen. In the late 1950s Mr. Dillmann was one of the first local officials involved in the secret plannings of the Nike Base.
Mr. Dillmann is currently working on a fascinating book about this time and the installation of the Nike Missile Base. He gave me helpful information and interesting details about the change of place and life during the 1960s when the American and Dutch NATO units moved in.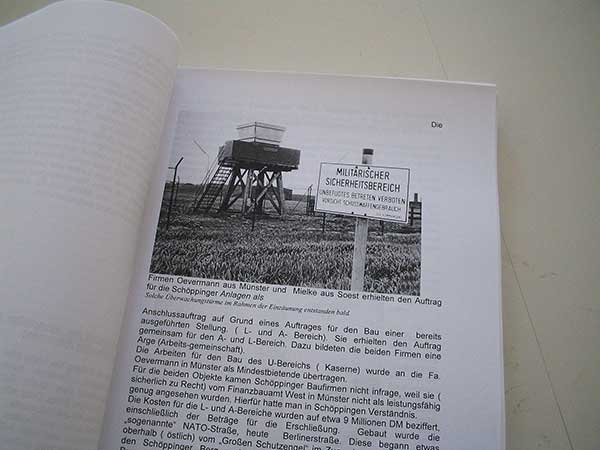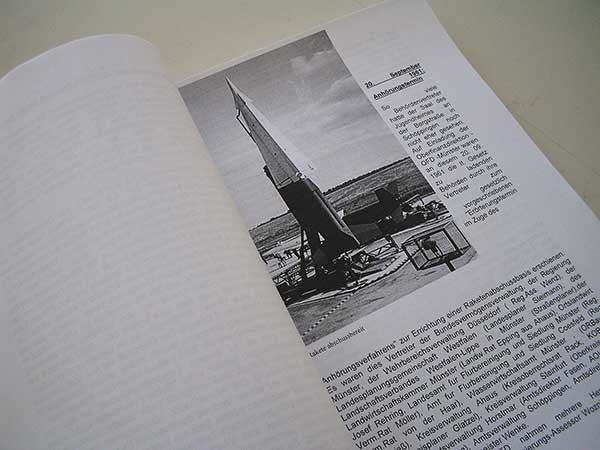 Exciting: on leaving his home after several cups of coffee, Mr. Dillmann offered me a first layout of the book, a true treasure for my initial research, and a courtesy gift – a huge rainbow trout – which he had caught on the hill.
Coincidentally, when I went to ALDI the evening before, a colourful rainbow was arching over the Schöppinger Berg. What does this sign mean?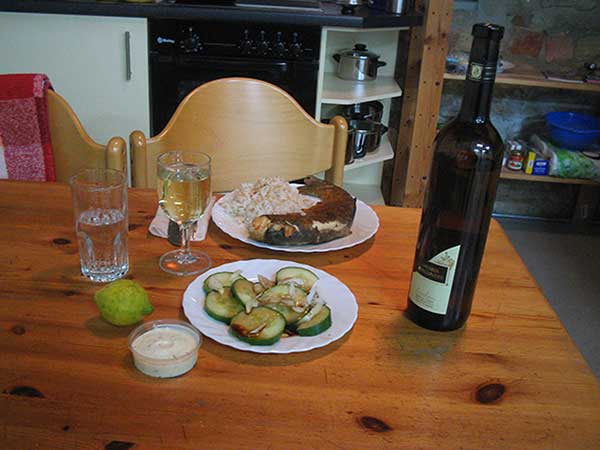 Samstag, Oktober 21, 2006
… piles of hay, a vacant breathing machine – all of a sudden, a suspicious character held a mysterious reception.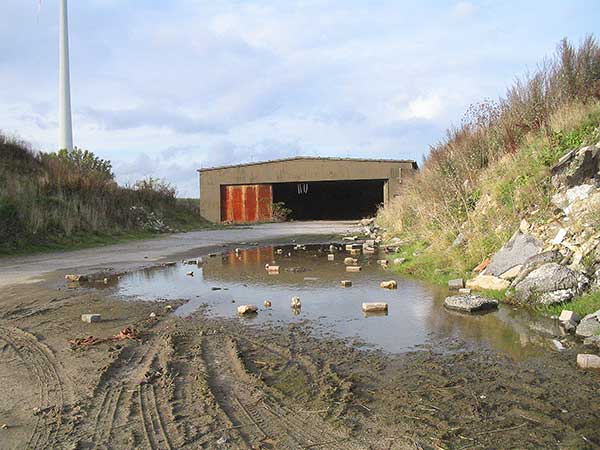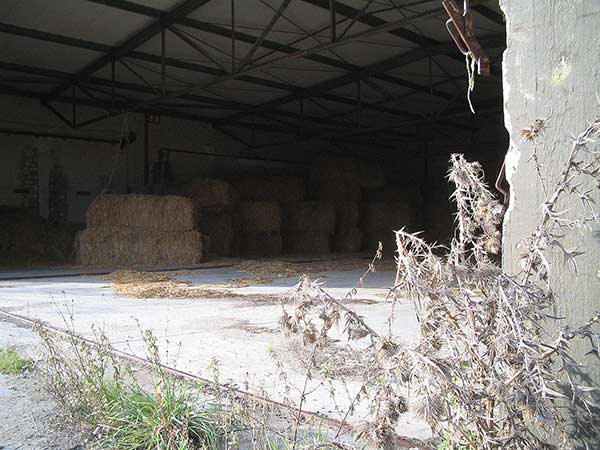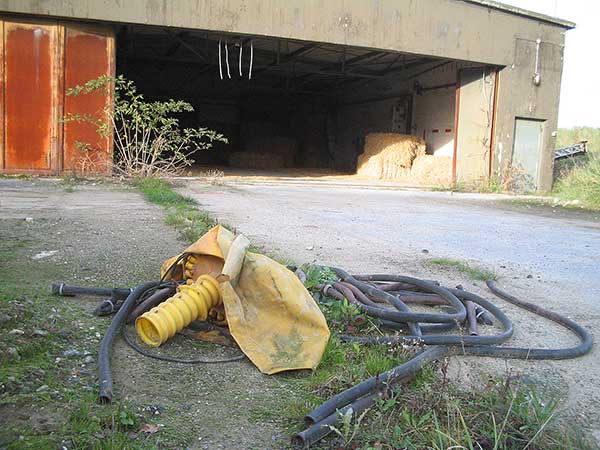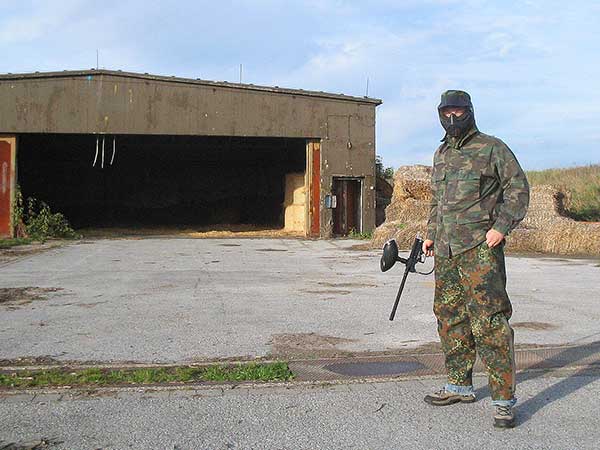 "HAPPINESS FOR EVERYBODY, FREE, AND NO ONE WILL GO AWAY UNSATISFIED!"
he shouted …
Mittwoch, Oktober 11, 2006
On my first trip I missed the anti-aircraft peak.
… this detail of a satellite image looks very promising. An odd construction, hidden behind some bushes towards the road. Seems, I'm getting closer!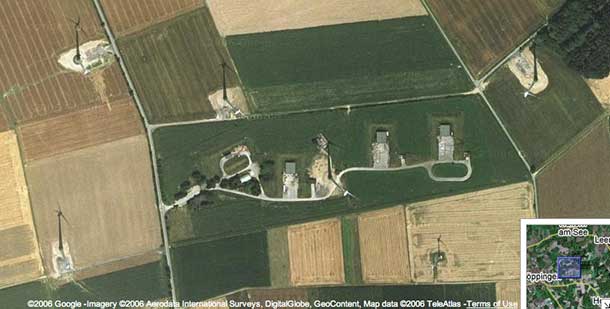 Donnerstag, Oktober 5, 2006
Approaching Schoeppingen, a small city near Muenster, Germany (Oct-04)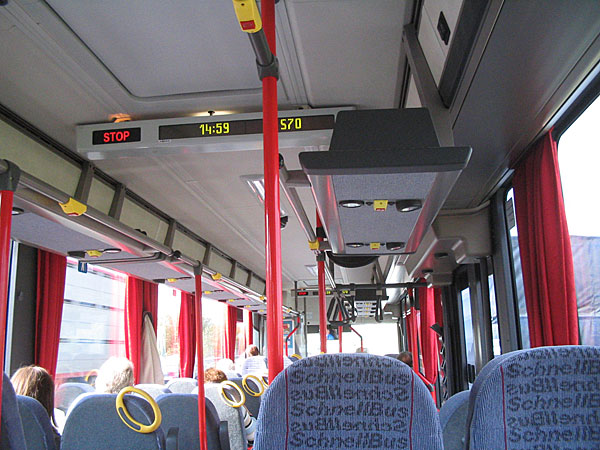 The Cold War "Garnisonsstadt"
In the early 1960s a Nike Missile Defense System was installed on top of the Schöppinger Berg (Schoeppingen Hill). The base consisted of a Radar Park and an Anti-Aircraft Peak, which was equipped with nuclear warheads – a top secret during that time. Hardly known in that context is, that the battery was basically initiated and run by the Dutch Army. However collaborations with the Americans existed to run the nuclear devices. The base – now abandoned – was in use until 1987. If you are further interested in the Nike history, you can check: wikipedia.org/Project_Nike and the Cold War Museum, SF-88 … an interesting counterpart to the Schöppinger Berg. Hill 88 will become part of this topic soon.
Today, Thursday, the weather was fine, ideal to start my research on the area and to climb "The Hill" – the highest elevation in Western Muensterland. After a long walk, criss-crossing several acres of farmland I could find first traces of what I was looking for.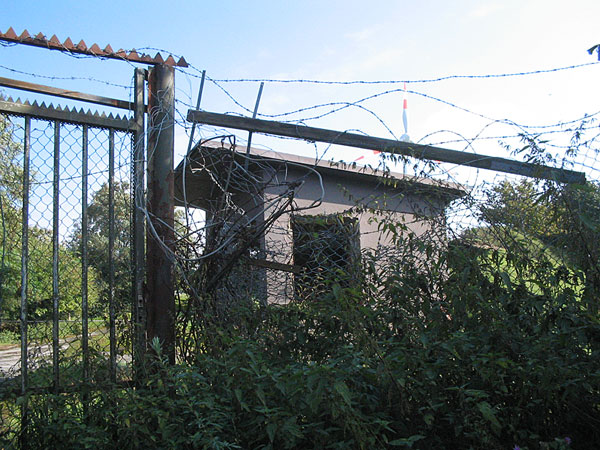 … in direct neighborhood – a possible landing place for the planned project?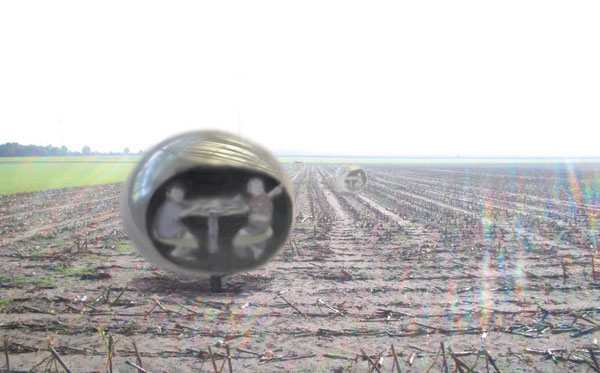 Powered by WordPress