A landscape architect´s analysis of the area surrounding the Train Station which opens a very
new perspective to the project.
—————————————————————————————————————————————-
Email – from Klaus Schroll (Berlin, Germany)
- Detroit (the city) is a dwindling industrial city
- Large vacant lots lay to waste and reruralise.
Initial thoughts:
- Berlin 1980s: shrinking, reruralising, abandoned, (politically) tense.
- Wolfsburg (Volkswagen Autoproduction), regressive, auto oriented city development.
What I did immediately.
- Studied the aerial photograph
- Printed out the aerial photograph
- Drew some abstractions (picture 1)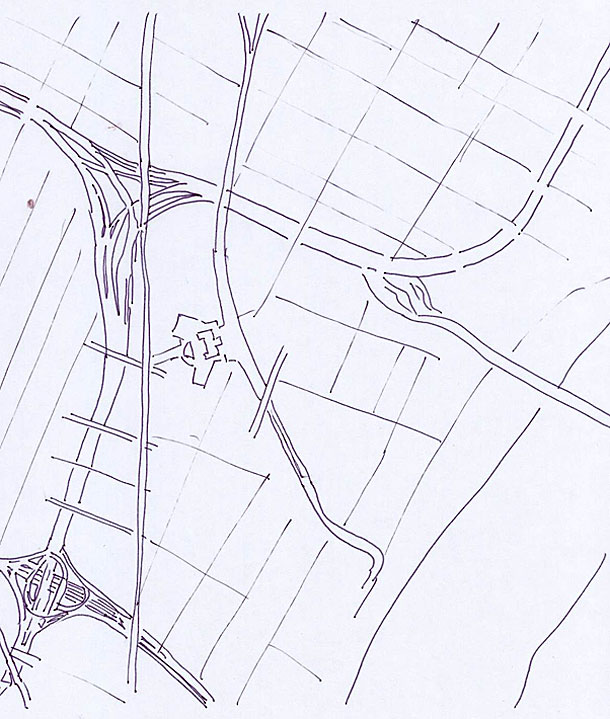 Result 1
- I didn´t want to consider the fundamental typologies of the city´s traffic systems.
- Using the powers of my imagination I could see the shape of a fossil bird head in the urban imprints and highways.
Archaeopterix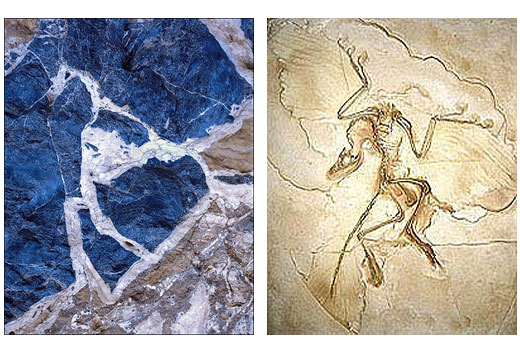 Result 2
- Personally I would be more inclined to reconsider and redirect the decayed places than to occupy yourself with Industrial development in general.
- This train station looks like an Art Colosseum to me, with a gigantic backdrop.
- A park in front of/as part of this backdrop, what a wonderful thought.
Contents of such a park could be:
*Detroit historical tours
*Excursions to the MCS (Technical Natural science)
*Relationship between Humans and Nature as theme.
Result 3
With regard to the consolidation of a Park in front of the MCS there are no further pictures, but some scrappy thoughts.
-wild growth in raised and hollowed areas, plants triumph over the terrain.
-feral animals in the city: carnivores.
-Oozing, creeping, climbing: the layer underneath.
-Adventurecamp: freeclimbing in the MCS (with overnight accomodation)
-Illumination
-Radioplays: with the audio guide on tour.
-Timescope: A view to the future and into the past.
Please encourage the student with the Park idea. She should continue to develop it. The degeneration from city to uncontrolled natural living space is so exciting. The project 'temporäre Garten' (Temporary Garden) occurs to me, where intervention with the city space is also at play. Here is the link: http://www.temporaeregaerten.de